Power & Love Iowa 2019 - Waterloo, IA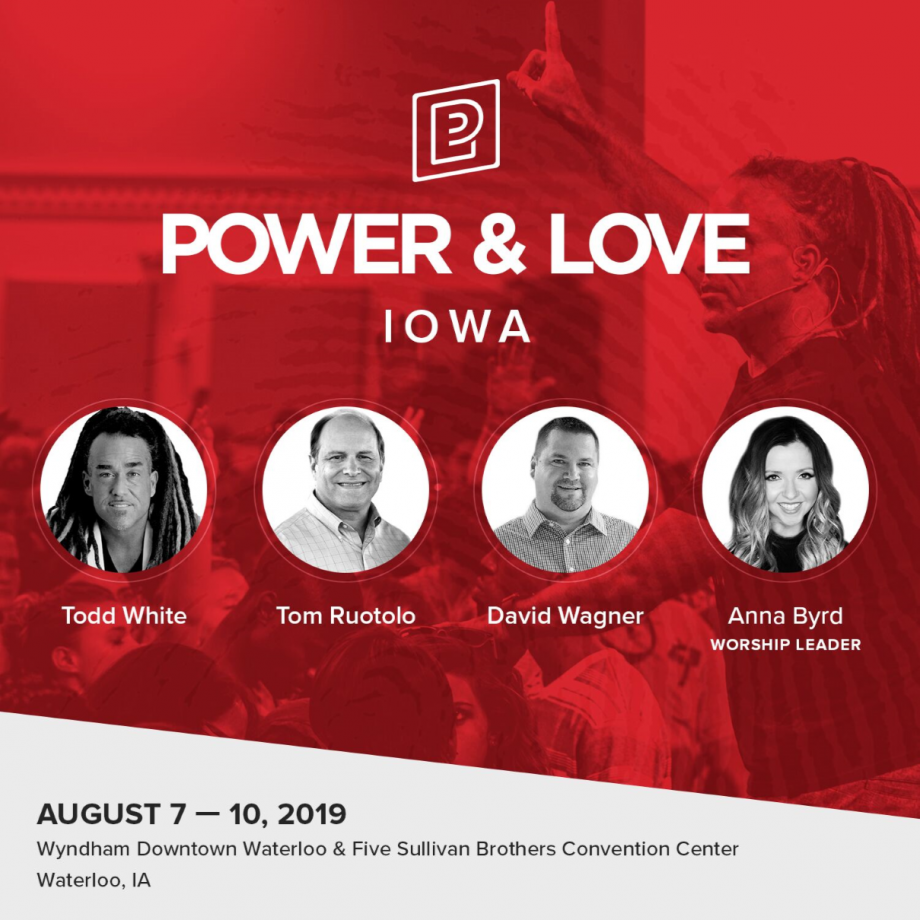 We are so excited to be a co-sponsoring church for the Power & Love Conference Iowa, hosted in Waterloo, IA!
What is the Power & Love Conference?
Through Power & Love, the Church is being activated to share the love of Christ everywhere they go. Lives are forever changed when they discover the God-designed adventure of living fully dependent on the Holy Spirit in their day-to-day life. In 2017, we held 13 Power & Love training events across the United States and Europe, and — in 2018 — we forecast 19 Power & Love events." Our Vision | Lifestyle Christianity
For more information about the conference, click here!
**If you are interested in attending and would like additional information about lodging or transportation with Living Hope, please contact Pastor Hannah at moomey.hannah@gmail.com or you can call 414.699.1024.